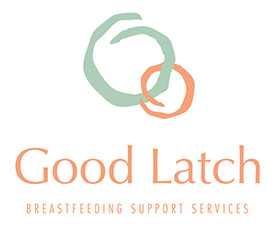 Empowering women to achieve their breastfeeding goals
Breast is best – so why is it so hard?
There is no question that breastfeeding is the best thing you can do for your baby and yourself. You've seen other mothers blissfully breastfeeding, you've read all about it and were told how natural it is. You were excited about this wonderful bonding experience you were going to have as you nourish your child. No one told you how hard this can be.
Are you beginning to doubt that you can breastfeed your baby?
Maybe it is not going as well as you had hoped. It's 3am and you're up again with a crying baby who won't latch. You've been feeding but feel you don't have enough milk to satisfy your little one. It's taking a toll on your mind and body - your nipples are raw, cracked or burning and you can't find relief. Breastfeeding challenges can leave you tired, defeated and reaching for formula.
You are not alone – compassionate support is available
Many women have the issues you are facing and have contacted their doctor, public health nurse or doula for help. Many medical professionals are not adequately trained in breastfeeding support and don't have the experience to give you the advice you desperately need. A visit with Nancy - an RN and IBCLC (Lactation Consultant) - in the privacy of your home will empower you to become a confident and proficient breastfeeding mother. Don't hesitate to reach out for help.


Initial home visit consultation
$100
Follow-up home visit
$30 per half hour
(Email or phone call follow-up within two weeks)
Your home visit can include:
Mother and baby health history
Breast assessment
Observation of breastfeeding session
Examination of baby's mouth with suck assessment
Latch and positioning assistance
Watching baby for cues and behaviors
Discussion about milk supply
Appropriate teaching based on difficulties
Hand-outs based on teaching tips
Information based on baby's growth-for-age needs
Discussion about baby's elimination, number of diapers and contents thereof
Developing a plan of care to help you meet your breastfeeding goals
Written report sent to your primary care provider, as needed
Signed consent
*Prices include tax, added mileage outside HRM.
Gift certificates are available in any amount, and make great gift ideas for expectant or new moms!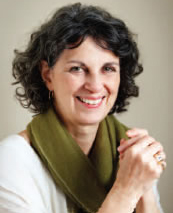 Nancy Harmon, BScN RN IBCLC is a Registered Nurse and International Board Certified Lactation Consultant. A graduate of Saint Francis University, Nancy began her nursing career in 1975 with a passion for maternal-child health. A Lactation Consultant since 1998, Nancy has provided care and support to hundreds of nursing families in Nova Scotia and British Columbia, in both rural and urban, inpatient and outpatient settings. A specialist in infant feeding, breastfeeding science, and human lactation, Nancy's professional focus is to facilitate a greater understanding of infant latch technique, while fostering maternal breastfeeding skills for happy and healthy babies.
What is a Lactation Consultant?
An International Board Certified Lactation Consultant (IBCLC or LC) is the highest standard in lactation healthcare. The IBCLC designation is obtained through hundreds of hours of clinical experience and lactation-specific education, after which candidates must successfully pass comprehensive examinations administered by the International Board of Lactation Consultant Examiners. Recertification is required at 5 year intervals.
"Nancy has a wonderful manner that makes you feel immediately comfortable. I'm so glad that I was able to get her help- I am now enjoying breast feeding rather than enduring it!"



Good Latch offers experienced, professional, compassionate support, custom-designed for your particular breastfeeding needs - in the comfort and privacy of your own home.
To make an appointment or to ask a question, contact Good Latch:
902-818-3803
nancy@goodlatch.ca